Napier Dagger
The Napier Dagger was FB Halford's most successful air-cooled engine design for Napier and the only one of his designs to go any way to replace Montague Napier's rugged Lion!  The 24-cylinder supercharged engine was of vertical 'H' configuration with twin crankshafts geared together. It included Halford patented hydraulic tappets operated from its four sets of single overhead camshaft gear.
Napier Dagger Engine
Cylinders. 24    'H'
Bore & Stroke    3.13/16″ x 3.3/4″
Power Output  (Maximum)
Dagger I        E98   705 HP @  4,000 RPM
Dagger II       E104  760 HP @  4,000 RPM.  E98 modified
Dagger 800  E105  805 HP @  4,000 RPM.  Double entry blower
Dagger H10  E108 935 HP @  4,100 RPM. Two speed supercharger
Dagger VIII  E110 1,000 HP @ 4,200 RPM.
To take hydromatic airscrew w. 2 sp. supercharger
Enlarged Dagger   E112   Probably never produced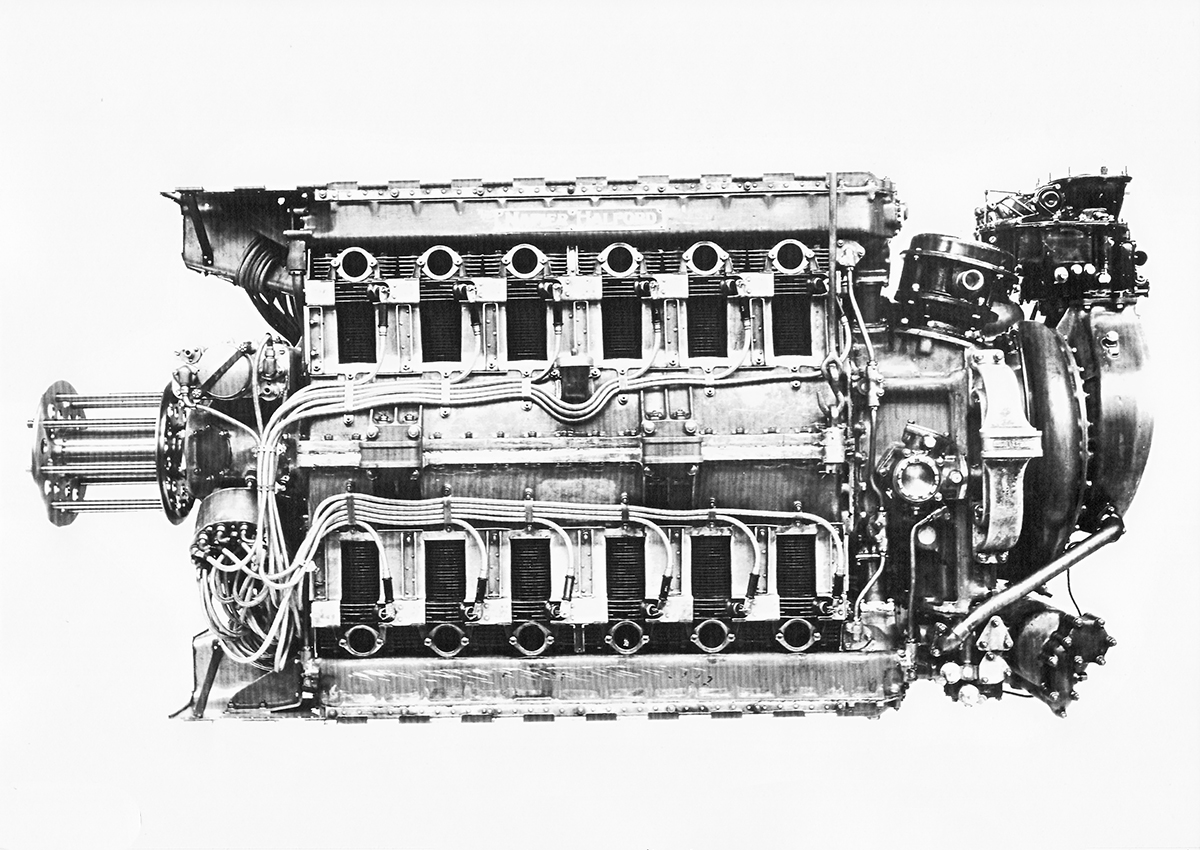 For engine cooling, air was ducted between the upper and lower cylinders using baffles that directed the air's flow through the cylinders' integral cooling fins and outer side of the cylinder banks.
The Dagger I was installed in a Hawker Hart (K2434) biplane serving as an engine testbed making its first flight on 17 December 1933. The Dagger II followed making its first flight in the same aircraft during January 1935.  Around September that year the Dagger III was also tested and was chosen for the Hawker Hector of which 179 examples were built.  It was also fitted in the Martin-Baker MB2 monoplane fighter aircraft development.
In March 1937, the Dagger VIII was selected for a Dagger powered version of the Handley Page HP.52 Hampden , the HP.53 Hereford I.  This was a twin-engine monoplane medium bomber and 100 examples were ordered in August 1937 and saw active service in Europe and North Atlantic early in WWII..
Despite receiving the full support of the Air Ministry this engine failed to break into the market in a big way.  Napier would return its attention to water cooled engines such as its big 24-cylinder E107 Sabre.